.

.
The journey begins Sunday, January 24!
READY TO SIGN UP?

.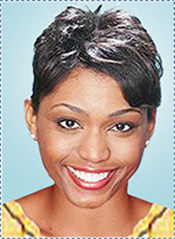 Dear Ones~
.
The new year is here. We're gathering together to plant seeds of vision. What are you ready to be, do and become?
.
In my 20 years supporting individuals and groups in actualizing their dreams and visions, I've come to believe without a doubt that visioning is the key to taking the quantum leaps that are being required of us right now.
.
We are moving through times of unprecedented change, impacting the very aspects of life that we'll be visioning on: health, prosperity, love, life's work as well as the importance of creativity, play and soul-care too. There's also a visioning session devoted to 'being the change' and asking the question, "what is mine to do?"
.
We offer an alternative to externally focused resolutions, will power and determination. These mental spark plugs will only take you so far. To go the distance, to create lasting transformation, you need the self-actualizing fuel of a clear vision. That's what "Vision 2021: Ignite Your Whole Life with Visioning" is all about.
Rather than 'waiting for this to be over' and for things 'to go back to normal', we are gathering together to be pulled by a vision.
.
We're providing a dedicated time, place and community to experience the transforming power of visioning in all areas of life. My deepest intent is that you emerge from our time together with a vision of thriving (yes...thriving!) in all areas of life so vitally alive in your Spirit that it won't let you go and you won't let it go until it fulfills itself.
.
If what I've shared here speaks to you, please check out the details below. We're gonna immerse ourselves in the visioning process and let it do what it do. Join us! Let's do it, let's BE it... together.
.
Peace, Joy & Blessings,
Rai Jordan, RScP Emerita
Founder & Spiritual Director
Higher Vision Institute
.


.
"I love visioning with Rai. It's an experience like no other and not to be missed. These visioning sessions are a safe, sacred and loving space where you can truly BE and discover the life your soul is seeking. I promise you, she'll teach you how to be who you came here to be."
.
~ Deborah Ford, RScP
Philadelphia, PA

...
.

Visioning is a deeply transformational spiritual practice. Dr. Michael Beckwith, the originator of the visioning process I use and teach, describes visioning as "a process in which we cultivate the ability to hear, see or sense a Divine idea for our life."

.
Whether you call it God, Creator, Intuition, Infinite Intelligence, your Higher Self, Creative Muse or the Divine Design for Your Life, visioning involves aligning our lives with that source of higher wisdom, vision and guidance. Specifically, visioning is a way to tap in to your innate creative genius and the Divine insights of your own Soul.

.

---

.

This visioning circle is a sacred space to:

.

OPEN to a higher vision of thriving (yes... THRIVING, not just surviving) in all aspects of life during this time of unprecedented change.

.

RELEASE any blocks that limit expression of your truest self, including visions you previously dismissed, deferred or denied.

.

ENGAGE in the inner shift that activates outer transformation (at every level, from personal to global) for all aspects of your life.

.

AWAKEN Divine guidance and direction by tuning in to your internal GPS (guidance positioning system).

.

ALIGN your intentions and your focus for this year with your emerging vision and open the way for inspired action.

.
---
When practiced regularly, visioning not only awakens insight and revelation about what your deepest intent is, it also activates the dormant talents, skills, traits, qualities that empower you to live it and express it as your very life! Ongoing visioning keeps you in the flow of Divine guidance and inspiration.
.
*Excerpted from The Visioning Guide: A User's Guide for Igniting Your Life with Visioning ©Rai Jordan, 2009.
.
.


..
"I'm so grateful for these visioning retreats and circles you offer. I get insights from visioning with you that I don't get from visioning by myself or from any other spiritual practice. Thanks to you and these sessions, I'm learning how to quiet my mind and tune in to the inner wisdom of my own soul. And I'm counting the days to this next one!"
.
~ Joy Lynn Douglas
Toronto, ON


.
The global pandemic is impacting the very aspects of life that we'll be visioning on. Here's an overview of our visioning topics:

.

[EARLY BIRD! BONUS WEEK] Jan 24 - Visioning What's Yours to Do?

.

Register early and join us for this special post-Inauguration Day visioning session. In the midst of all that is, what is yours to do? We're gathering to ask the question, receive the answer and to support one another in BE-ING the answer.

.

[WK 01] Jan 31 - Visioning Fundamentals (Workshop)

.

An overview of the fundamentals of visioning and how to use it as a pathway for self-discovery, healing and transformation. Includes practical tips on reaping the greatest benefit from our time together.

.

[WK 02] Feb 07 - Visioning Soul Care

.

An opportunity to say YES to the experiences, practices, habits and ways of being that nourish and nurture your soul so you can live and give from overflow.

.

[WK 03] Feb 14 - Q & A Call Session (Optional)

.

Q & A Session (on Valentine's Day!) for those who are available and would like join us. Have plans elsewhere? Submit your questions in advance and I'll answer them on the call and you can watch the recording.

.

[WK 04] Feb 21 - Visioning Health

.

A sacred space, in the midst of a global pandemic, to embrace a vision of radiant health and let it become so vitally alive in your spirit that it has to express itself as your experience and your life.

.

[WK 05] Feb 28 - Visioning Prosperity

.

"Water will not flow from a faucet not connected to Source," says Mary Morrissey. Visioning on prosperity is all about opening to abundance, financial success and freedom to flow.

.

[WK 06] Mar 07 - Visioning Love

.

Our primary purpose is to love and be loved. We come from love. Our very nature is love. So, our focus this week is shifting from seeking love to making it welcome, expanding our capacity to express and experience love.

.

[WK 07] Mar 14 - Visioning Life's Work

.

It's not too late to discover or enliven what you came here to DO and BE. You are more than your job or career, even if you love it. Open to your highest vision for being and doing your life's work.

.

[WK 08] Mar 21 - Visioning Creativity

.

You are a creative genius! Creativity is about so much more than artistic expression. Your life is the canvas. You are the artist and the art. What are you called to create, experience and express?

.

[WK 09] Mar 28 - Visioning Play

..

"It's a happy talent to know how to play!" Wise words from Ralph Waldo Emerson. This visioning circle would be incomplete without the opportunity to explore and embrace our innate desire for curiosity, joy, awe and wonder through fun and play.

.

[WK 10] Apr 04 - Visioning What's Yours to Do?

.

Dr King said, "Everybody can be great because anybody can serve." We'll end as we began, asking the question, "What is mine to do?" A sacred space has been prepared for you to catch a vision of engaging in transformative action to "be the change."

.

[WK 11] Apr 11 - The Harvesting Process (Training)

.

We've Visioned. Now What? Rai will teach the harvesting process she's developed, used and refined for over 15 years. It's a powerful way to glean your emerging vision, gather wise steps for the journey ahead and align your spiritual practices with the necessary inner work.

.

[WK 12] Apr 18 - Closing Ceremony

.

We'll bring conscious completion to this visioning circle with sacred time to harvest the revelations, growth and embodied manifestations from our weeks together. And we'll cast our visions and set intentions for the journey ahead.

.
.

.
.
Early Bird Bonus: Visioning What's Yours to Do?
.
Sunday, January 24
2-3:30 pm PT via Zoom (90 minutes)
[1 pm AKT, 3 pm MT, 4 pm CT, 5 pm ET, 10 pm GMT]
.
Register early for the visioning circle and join us for this special
post-Inauguration Day visioning session before the circle officially begins.
.
12-Week Visioning Circle
.
12 Sundays, January 31 - April 18
2-3:30 pm PT via Zoom (90 minutes)
[1 pm AKT, 3 pm MT, 4 pm CT, 5 pm ET, 10 pm GMT]
.
Participate with your video on or off. Or dial in by phone.
Weekly Session Topics
(scroll back up for detailed descriptions of these weekly topics)
.
Visioning Workshop ~ Visioning Health ~ Visioning Prosperity
Visioning Love ~ Visioning Soul Care ~ Visioning Life's Work
Visioning Creativity ~ Visioning Play ~ Visioning What's Yours to Do?
Q & A Session ~ Harvesting Process ~ Closing Ceremony
.
Unable to attend a session live?
.
This visioning telecircle is designed to be a live experience so
attending live is highly encouraged. If you need to miss a session,
sessions will be available to stream online until May 31, 2021.
.
.
.
Bonus #1 - Vision Statement & Vision Map Templates [PDF]

.

Rai will walk you through how to fill out the templates (with what emerged for you from visioning) and how to use these guides as touchstones throughout the year, allowing you to stay connected to, and align your day-to-day choices, with your emerging visions and intentions.

.

Bonus #2 - The Vision Manifestation Kit [PDF/MP3]

.

A deep dive into how manifesting a vision is different from manifesting specific goals along with practical guidance on manifesting a vision with visioning.

.
..
.
.
This 12-week transformative journey is designed for you to emerge with:
A clarified WHY: a deep internal KNOWING that will keep you guided and ignited all year long.
A visioning habit from 12 weeks of CONSISTENTLY making your dreams and visions a priority.
A deep sense of SAFETY and CONNECTION from co-creating community with folks who are as intentional about realizing their dreams and visions as you are.
An expanded VISION of who you are, what life can be and WHAT'S POSSIBLE for you from the ability to harvest your Soul's inner wisdom for GUIDANCE and NEXT STEPS.
Heightened awareness of your OWN CREATIVE POWER and the ability to co-create with and receive from the Source of all LIFE.
A VISION STATEMENT and a VISION MAP you can turn to anytime you feel lost and without direction throughout the year.
A track record of taking INSPIRED ACTION by allowing your doing to flow from your being.
.
---
.
All-Inclusive Tuition: $449.00
.
$349.00 if you register by Fri, Jan 29
To register, click the button below to submit tuition


Your online transaction is 100% secure
.
Terms & Conditions: By submitting payment above, I acknowledge and accept the conditions listed below. This sentence is in first person so I separated it from the below text, all in third person. By registering for this visioning circle, you agree that this course and its contents, unless otherwise stated, are the sole intellectual property of Rai Jordan and cannot be shared, without explicit written permission, with anyone who is not registered for this course. This includes: not sharing or having others view the live sessions or session archives and not duplicating, disseminating, or sharing any of the downloadable materials (i.e., PDFs, MP3s, documents). Honoring this policy allows us to maintain the integrity of these teachings and also honors the confidentiality of your course mates.

.
Are you new to visioning? Or is this your first virtual retreat? Here are answers to some frequently asked questions about visioning and virtual events:
.
What is a visioning circle?
.
The visioning circles we offer are a sacred space to learn, practice and experience the transforming power of visioning. Having a dedicated time, place and community to vision with can help you develop the visioning habit and reap the benefits of a consistent and regular practice.
Without having to travel and from the comfort of your own space you'll be able to immerse yourself in igniting your whole life with visioning. We'll use the Zoom platform as our virtual "meeting" place. Zoom gives you the option to join us by internet video conference (you are welcome to participate with your video on or off). Or dial in by phone.
---
.
Can I really experience the benefits of visioning without being with you face to face, in person?
.
Yes. Those new to our virtual visioning sessions are often surprised at how easy it is to
experience spiritual deepening and connection through technology. Rai has facilitated courses, circles, trainings and retreats by phone and video conference for well over a decade, She is particularly skilled at creating sacred space, connection, and community using virtual platforms like Zoom.
.
---
.
Do I need any special equipment to participate?
.
If you have a desktop computer, a laptop, or a mobile device (either Android or iOS), it likely comes
equipped with the special features you'll need to use Zoom, such as: a web cam, microphone and speakers.
.
It is possible to dial in to our Zoom gathering with nothing more than a land line or mobile phone. However, for the best sound quality (music is an integral part of our visioning sessions) and overall immersion in the experience, we recommend using the video conference option.
.
After you register, you'll receive an orientation packet with details and instructions for joining us.
.
---
.
Are CEU/CLUs are available?
.
Yes. Each session hour equals one CEU/CLU. There are 13 sessions, 90 minutes each, for a total (rounded up) of 20 CEUs or CLUs. Please check with your minister or licensing supervisor to ensure they will honor this visioning circle to fulfill your CEU/CLU requirements.
.
---
.
I have more questions; this is all new to me. How do I get them answered?
.
We'd love to hear from you! Please feel free to ask any questions you may have about participating before you register. Our contact information is below.
.


.
"Dear Rai - Thank you for holding the Vision! Thank you for being the Vision! Thank you for facilitating so many visionings! Thank you for teaching me and so many other leaders how to vision for our lives, ministries, and others. Your gifts have been absolutely priceless to our faith, philosophy, way of life!!!"
.
~ Rev Karen Fry
Center for Spiritual Living Dallas
Dallas, TX

.
.
ABOUT YOUR FACILITATOR ~ RAI JORDAN, RScP EMERITA
.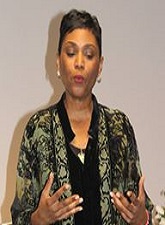 Rai's passion for visioning is infectious! For two decades, she has been creating sacred space for people from all walks of life to learn and practice visioning. Once a successful yet unfulfilled member of the corporate & non-profit worlds, Rai charted a new course for her life using this evolutionary spiritual practice.
.
Rai facilitated her first visioning session in 1999 and her first visioning workshop in her living room in 2002, and she's been supporting individuals and groups from all walks of life, faiths and traditions with visioning ever since. This year Rai celebrates 22 years as a licensed spiritual practitioner, 18 of those with a full-time teaching and healing practice.
.
She is Founder/Spiritual Director of Higher Vision Institute, a Centers for Spiritual Living affiliated community dedicated to using visioning as a pathway for personal and global transformation.
.
She facilitates visioning sessions, workshops and trainings for spiritual communities, corporate and non-profit organizations, advisory teams, boards of directors, and community groups; couples, families, children and young adults; and audiences from 10 to 300. Rai's extensive visioning experience includes 13 years serving as Visioning Team Chair for Centers for Spiritual Living.
..
Rai is a popular keynote speaker and shares her signature talks and workshops at annual conferences, retreats and colloquiums, and Sunday services. And she mentors spiritual leaders and practitioners one-on-one through her private practice.
.
Rai is committed to supporting leaders, healers, entrepreneurs, educators, activists, artists, retirees (and those who aspire to be!) with navigating through times of transition, quantum growth and change with visioning. She is the author of "The Visioning Guide," "The Vision Manifestation Kit" and "Prayers & Meditations for the Journey." She is enthusiastically working on two new books.
.


.
"Your visioning sessions are like having a visioning expert come into my home to work with me personally. As each week goes by, I am finding that the visioning takes me deeper and deeper. Thank you for providing the support and inspiration I've needed to make visioning a part of my life."
.
~Joyce Miller
Dallas, TX

.


.
.
.
"What I appreciate most about visioning with you is the transformative sacred space you create for us to deepen, grow and transform."
~Tracy Rae Clark
Taos, NM

.


.
.
"Visioning with Rai has transformed my use and practice of visioning, and I am pleasantly surprised that I could experience such a high level of learning, deepening, and community by phone. She creates sacred space for us to embrace a higher vision for our lives and the world."
.
~ Allison Wilson, RScP
Anchorage, AK

.


.
"I've been visioning with Rai for 9 years. For the last 6 years, I've visioned with her weekly. It has been an amazingly powerful experience for me. If you are open to experiencing DEEP TRANSFORMATIVE WORK...this is for you. Check it out! Really!! Give yourself the gift of opening your heart a "little bit wider" so you can experience your own inner AWESOMENESS!"
.
~Cindy Hensley, RScP
Honolulu, HI

.


.
"Rai is my first formal visioning teacher. I've been visioning with her for over a decade and I know her to be an embodiment of visioning. I believe you will find visioning with Rai to be both informative, transformative and inspiring. Expect to discover more about the Divine design of your life."
.
~ Charles Thomas
Unity Prayer Chaplain
Detroit, MI

.
.
SEND AN

EMAIL

Send us an email and we'll respond within 36 hours. Click here to send us an email.

.
You can also call our office at 510-761-5463. If we are unavailable or out of the office, please leave a message so we can return your call.
.
© Copyright - 2013-2021 Higher Vision Institute. All Rights Reserved.
---
.
***Your online transaction is 100% secure***
.
***** *****
.