.
.
.
Dear Ones~
.
The beginning of the year is the perfect time to discover or deepen your vision and clarify your deepest intent. Why? Because a fresh start inspires us to consider new possibilities and reconsider long-held desires of what our life could be.
.
A New Year is upon us... what are you called to create, transform, build or grow?
.
I would like to offer you an alternative to externally focused resolutions, will power and determination. These mental spark plugs will only you take you so far. To go the distance, you need the self-actualizing fuel of a clear vision.
.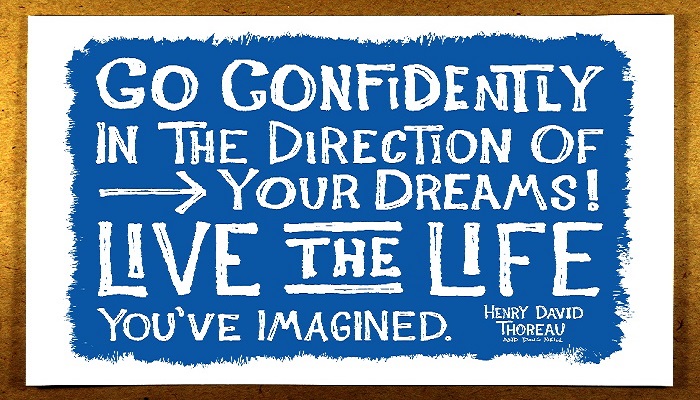 .
My life's passion is to teach a powerful spiritual practice known as visioning that empowers quantum leap transformation from the inside out. It is with great excitement that I invite you to join us for our New Year's Visioning TeleRetreat!
.


.
"This is the Event of the Year for me! I can't begin to tell you how this virtual retreat has helped shape, guide and ultimately transform my life over the past 8 years. Each year brings something new. Visioning with Rai is a powerful experience. I'm continually amazed at what comes up for me during this fun and sacred time. I'm counting down the days!!"
.
~Cindy Hensley, RScP
Honolulu, Hawaii

.
A sacred space has been prepared for you to clarify your highest vision and your deepest intent for the coming year. No matter where you live, you can join us and experience visioning.
.
.
Interested? Here's How It Works:
.
Without having to travel, a seasoned visionista (me!) will come to you and facilitate visioning for you.




.

You'll join in from the comfort of your own space (via phone, skype or webcast) using our easy to follow instructions.




.

There are 30 LIVE visioning sessions to choose from over the course of 5 days, from early morning to late night.




.

Attend just one session or any combination of sessions during the 5 days that works best for you.




.

Spending time with family, friends or colleagues? Invite them to vision with you. Gather around a speakerphone or a computer speaker and participate together.

.

Seeking the solitude of a private retreat? Attend when and as often as you like as part of your very own extended soul feast.

.

During each session there will be time, if you choose, to share your visions, intentions and affirmations for the New Year. Or remain in the silence and simply receive.

.

New to visioning? You'll receive a Visioning TeleRetreat Kit with visioning tips and an overview of the process. New and seasoned visionistas welcome!

.

For more tips and suggestions for joining us, check out the FAQ section.
.
.


.
"Thank you for these amazing visioning sessions. You know, you are facilitating the transformation of the world."
.
~ Kaleem Nuriddin, RScP
Anchorage, AK

.
Unite with people from all over the globe. We're gathering together to welcome in 2020 with visioning and you're invited!
.
My deepest intent is that you emerge from our time together with a vision of your goals, visions and dreams so vitally alive in you that it won't let you go and you won't let it go until it fulfills itself.
.
Details on what you'll experience and how to join us are below. Together, let's immerse ourselves in the visioning process and let it do what it do.
.
I welcome the opportunity to vision with you!
.
Peace, Joy & Blessings,
Rai Jordan, RScP
Founder & Spiritual Director
Higher Vision Institute
.
P.S. Got questions? New to visioning? Or will this be your first visioning teleretreat? You'll find a comprehensive list of frequently asked questions below.
.


.
"Dear Rai - Thank you for holding the Vision! Thank you for being the Vision! Thank you for facilitating so many visionings! Thank you for teaching me and so many other leaders how to vision for our lives, ministries, and others. Your gifts have been absolutely priceless to our faith, philosophy, way of life!!!"
.
~ Rev Karen Fry, Co-Spiritual Director
Center for Spiritual Living Dallas
Dallas, TX

.


..
..
"I get insights from visioning with you that I don't get from visioning by myself or from any other spiritual practice. Thanks to you and these sessions, I'm learning how to quiet my mind and tune in to the inner wisdom of my own soul."
.
~ Joy Lynn Douglas
Toronto, ON

.


.
"I love visioning with Rai. It's an experience like no other and not to be missed. These visioning sessions are a safe, sacred and loving space where you can truly BE and discover the life your soul is seeking. I promise you, she'll teach you how to be who you came here to be."
.
~ Deborah Ford, RScP
Philadelphia, PA

.
.

Visioning is a deeply transformational spiritual practice. Dr. Michael Beckwith, the originator of the visioning process I use and teach, describes visioning as "a process in which we cultivate the ability to hear, see or sense a Divine idea for our life."

.
Specifically, visioning is a process where we quiet the mind, activate the wisdom of the heart and ask a series of empowering questions designed to awaken you to your innate creative genius and the Divine insights of your own soul.

.
Visioning will illuminate your deepest intent, that which your soul is most yearning to express. You'll awaken to possibilities you hadn't considered and reawaken to visions you previously dismissed, deferred or denied.

.
When practiced regularly, visioning not only awakens insight and revelation about what your deepest intent is, it also activates the dormant talents, skills, traits, qualities that empower you to live it and express it as your very life!

.

In my 20 years supporting individuals and groups in actualizing their dreams and visions, I've come to believe without a doubt that visioning is the key to taking quantum leaps and creating lasting change in all areas of life.

.

*Excerpted from The Visioning Guide: A User's Guide for Igniting Your Life with Visioning ©Rai Jordan, 2009.

.

A sacred space has been prepared for you to:
.

AWAKEN Divine guidance and direction by tuning in to your internal GPS (guidance positioning system).
.

OPEN

to a higher vision of your life — including possibilities, dreams and desires previously dismissed or unknown to you.


.

TRANSCEND the limitations of the problem-solving mind and release any false beliefs that have kept you from being fully self-expressed.

.

CLARIFY your visions, priorities and deepest intent for 2020 and open the way for inspired action.
.

SHIFT away from willfully trying to make things happen and engage in the inner change that activates outer manifestation.

.

CONNECT: Unite with people all over the globe. We have in common a desire to live our best life and a readiness for change.

.

EMERGE with renewed clarity, purpose and direction from communing with the divine vision for your life and the inner wisdom of your own soul.

.
.
.


"I've enjoyed Rai's New Year's TeleRetreat ever since the first one and plan to join in this year too. It always jump-starts some aspect of my life. Back then, frustrated that my gifts and talents were only partly being used, I surrendered deeply and got the message to pick up and move. Within five months I was in my new home and the blessings still keep pouring in; joyful music, spiritual service, and work projects I love using all of my abilities. Rai creates a space in which the new is not so much scary as it is exciting."
~Rev. Molly Cate
Fortuna, CA

.


.
"Rai is my first formal visioning teacher. I've been visioning with her for over a decade and I know her to be an embodiment of Visioning. I believe you will find this visioning teleretreat to be informative, transformative and inspiring. Expect to discover more about the Divine design of your life."
.
~ Charles Thomas
Detroit, MI

.


.
.
"I am so looking forward to being a part of this New Year's Visioning TeleRetreat again this year. My soul just opens up when I attend Rai's visioning sessions. Aloha…see you soon, visionaries!"
.
~ Rita Littlejohn
Honolulu, Hawaii

.

VISIONING TELERETREAT SCHEDULE

.

Sat, Dec 28
Sun, Dec 29
Mon, Dec 30
Tue, Dec 31
Wed, Jan 1

.

.

(Our schedule for all 5 days is the same)

3:00 am to 4:30 am Pacific

| | | | | |
| --- | --- | --- | --- | --- |
| 2 am AKT | | 5 am CT | 6 am ET | 10 am GT |

.

6:00 am to 7:30 am Pacific.

| | | | | |
| --- | --- | --- | --- | --- |
| 5 am AKT | | 8 am CT | 9 am ET | 1 pm GT |

.

10:00 am to 11:30 am Pacific.

| | | | | |
| --- | --- | --- | --- | --- |
| 9 am AKT | | 12 pm CT | 1 pm ET | 5 pm GT |

.

2:00 pm to 3:30 pm Pacific

| | | | | |
| --- | --- | --- | --- | --- |
| 1 pm AKT | | 4 pm CT | 5 pm ET | 9 pm GT |

.

5:00 pm to 6:30 pm Pacific.

4 pm AKT
7 pm CT
8 pm ET

12 am GT

(next day)

.

8:00 pm to 9:30 pm Pacific

7 pm AKT
10 pm CT
11 pm ET

3 am GT

(next day)

NOT AVAILABLE FOR THE FULL 90 MINUTES? Some visionistas join us for the first 45 min

to experience the music, meditation and take part in the visioning before having to depart.

.
.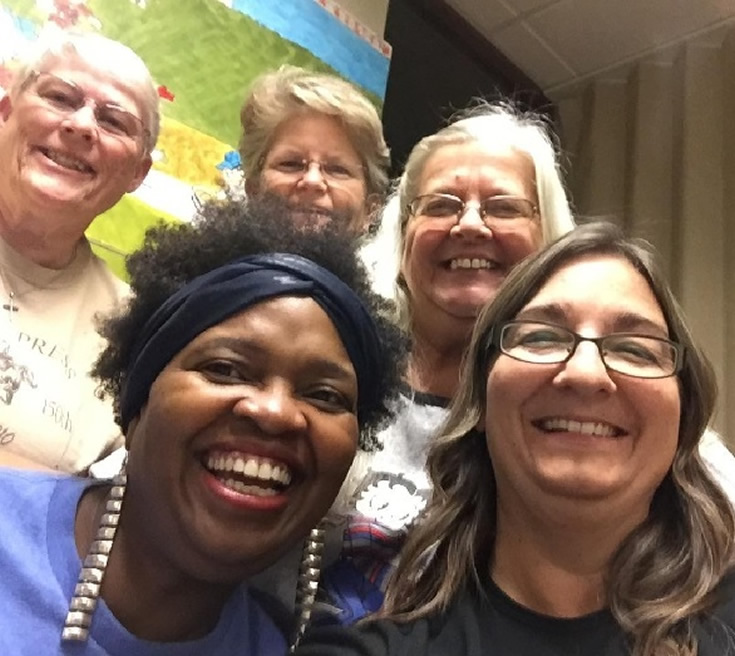 .
"Thank you, thank you, thank you, Rai, for the powerful visioning session you facilitated for us last night by conference call. It proved to be very productive and enlightening for me! I learned so much about myself, my desires and my team mates. With your guidance, I gained tools and insights that I will use and carry with me far into the future.
You are a Master Facilitator! You have a special gift in distance learning and facilitation. I've been subjected to many, many meetings conducted via a speakerphone. Often, it's hard for me to follow the conversation and stay attentive.
.
Your style and technique diminished all of those issues for me. With your continuous feedback, guidance, and instruction I was able to remain fully engaged and fully awake the entire time. And the consciousness and connection you brought to each of us as individuals was amazing!
.
This visioning experience truly has ignited the flame within – and for that, and so much more, I am grateful. The work you do is powerful and highly beneficial to this planet! My life is better because you have touched it."
.
Ramona Thomas
Sacramento, CA



.
READY TO JOIN US?
Newcomers & Seasoned Visionistas Welcome!
.
Simply make a tax-deductible donation of any amount to Higher Vision Institute and you'll receive the following as our gift to you:
.
1.

Access to all 30 visioning sessions taking place Sat, Dec 28 - Wed, Jan 1.

.

2.

Orientation Packet with teleretreat details, handouts, tips and easy to follow instructions for joining us.

.

3.

Visioning Starter Kit with visioning tips and an overview of the visioning process.

.

NOTE: We are recognized as a 501(c)(3) through our affiliation with Centers for Spiritual Living.
.
.

Simply make a tax-deductible donation of any amount and you'll receive an all-access pass to join us (includes everything listed above):

.

1)

DONATE ONLINE: You can confidently donate online knowing that your personal and financial information are safe and secure.

.

Year-End Contributions Welcome! Are you called to 'pay it forward'? Consider making a year-end, tax-deductible gift, either as part of your New Year's Visioning Teleretreat donation below or separately by visiting our Donate Page. Your year-end financial gifts help us plan for the year ahead and support us in keeping our transformative events affordable and accessible to all.

.

Please know, whatever you decide, your donations are appreciated and welcome!

.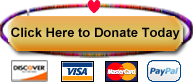 .
Your online transaction is 100% secure
.
.
.
.
Look for the Orientation Materials Packet web page to appear in your browser after you make you donation,

right after you hit the "submit" button. Be sure and bookmark the registration page before clicking off the page.
PAYPAL USERS: After you hit "submit," you will be directed to the PayPal site. Once you complete your payment, click on "return to merchant" and the Online Orientation Packet will appear.
.
If you don't see it in your Inbox, please check all email folders – spam, promotions, updates, etc. If you don't see it within 10-15 min, please contact us for help.
.
Session Starting Soon? Need Access Info?
.
For the quickest response, please EMAIL vision@highervisioninstitute.org or TEXT 510-761-5463. We'll resend instructions for accessing the visioning sessions.
.
2)

DONATE BY MAIL: If you are mailing in your donation, please contact us and let us know it is on the way. We'll email you details on how to join us and a link to download your Visioning TeleRetreat Kit. Mail your tax-deductible donation payable to Higher Vision Center: 2601-C Blanding Avenue #308, Alameda, CA 94501.

.
---
We Tithe! At least ten percent of what we receive goes to organizations and individuals who inspire us and whose work nurtures the spiritual unfolding of this ministry and the world.

.
.
Are you new to visioning? Or is this your first teleretreat? Here are answers to some frequently asked questions about visioning and virtual events:
.
What is a teleretreat?
.
Our teleretreats offer a convenient way to unplug from the fullness of life and experience sacred time for reflection, revelation and renewal.
.
We use technology to create our "meeting" place. You join us for visioning either through your phone line or the internet via skype or webcast. Without having to travel and from the comfort of your own space (home, office, a park bench, etc.) you'll be able to immerse yourself in a retreat experience.
.
---
.
How many sessions can I attend?
.
You may attend as many sessions as you like. There are 30 visioning sessions to choose from, conveniently scheduled from early morning to late night. Attend just one session or any combination of sessions during the 5 days that works best for you.
.
Here are some ways you can participate from visionistas in previous years:
.
.
.
.
.
IN BETWEEN SESSIONS YOU MIGHT...

.

Meditate, journal and/or pray; practice yoga, stretching or take a walk; create a vision board; take a nap or a hot bath. Some have used the time in between sessions to act on the inspiration to clean out their closets or start a new exercise routine. Do what most resonates with you.that work for you.

.
WORKING NEW YEAR'S DAY?

We've got you covered! We're starting on Saturday the 28th with you in mind. Join us for one or more sessions before your workweek begins.
.
.
IMPORTANT! NOTE: If your schedule changes or you would like to attend more sessions than initially planned, take a look at our schedule and select the additional times.
.
---
.
How will this New-Year's Visioning TeleRetreat help me?
..
Visioning emphasizes inner listening, receptivity and balancing your being with doing, rather than self-will, striving and force. For that reason, it can be very useful to you at this time of year when so many of us are seeking to change, transform or enhance aspects of our lives.
.
Rather than making and breaking the same resolutions from last year, why not take time to engage in a process that is designed to get at the heart of Spirit's gifts for you in 2020 and beyond? Let's embrace the potent power of a divinely inspired vision to clarify and animate all we are to be, become and express.
.
---
.
Can I really experience the benefits of a visioning without being with you face to face, in person?
.
Yes. Those new to our virtual visioning sessions are often surprised at how easy it is to experience spiritual deepening and connection by phone or webcast. Rai has facilitated telecourses, telecircles, teletrainings and teleretreats for well over a decade and she is particularly skilled at creating sacred space and a sense of community over the phone.
.
Whether you are new to visioning or a seasoned visioneer, we'll take good care of you.
.
---
.
Do I need any special equipment to participate?
.
No special equipment is needed. All you need is a phone (cell or land line) or internet access to join us by skype or webcast. You'll also need an email address so we can send you an orientation packet and reminders about the visioning sessions.
As soon as you register, you'll receive an orientation packet with details and easy-to-follow instructions for joining us by phone, skype or webcast. You'll use this information to dial in or log in a few minutes before the start of the session(s) you'll be attending.
.
---
.
And all I have to do to join you is make a tax-deductible donation of ANY amount?
.
Yes. Simply make a tax-deductible donation of any amount to Higher Vision Center and you'll receive an all-access pass to join us and a Visioning TeleRetreat Kit as our gift to you. You determine the amount of your financial gift and how many sessions you'll attend. Your all-access pass gives you entry to all sessions taking place during the New Year's Visioning TeleRetreat.
---
.
How do I determine the amount of my tax-deductible donation?
.
This is truly up to you. However, since this question comes up often, here are some factors to consider from what other visionistas have shared:
The number of sessions you plan to attend.
What works for your budget.
Giving what you are inspired to share in gratitude for all you will receive.
'Pay it forward' with a fully tax-deductible, year-end contribution to support us in planning for the year ahead and keeping our transformative events affordable and accessible to all.
.
Please know, whatever you decide, your donations are appreciated and welcome!
.
---
.
Can I contribute more after my initial donation?
.
Yes. If the richness of your visioning experience with us inspires you to donate more in gratitude for what you have received and to support the expansion of this work, we are honored to receive it.
.
As stated above, you tax-deductible donations help us keep our events affordable so the transforming power of visioning is accessible to all. Click here to make an additional tax-deducitble donation.
.
---
.
Can I invite others to join me for the visioning teleretreat?
.
Yes! Each year visionistas invite family members, friends and even colleagues to join in. Here's how:
.
1.

Invite them to register (by making a tax-deductible donation of any amount) and they will receive their own all-access pass to join us from the comfort of their own space.
.
If they're new to visioning or to a virtual event like this, consider inviting them to attend the same sessions as you.

.

2.

Or invite them to join you at your location and you can participate together using the same phone line or web access link. Every year we have groups of people join us in this way and you are welcome to do the same, providing you are using only one phone line or web access link.

.

DONATION SUGGESTION FOR GROUPS: Please consider adjusting the donation to reflect the number of people present. Or, invite those joining you to make a tax-deductible donation of their own to support this ministry and our work in the world.

.
Either way, you and your loved ones are welcome to join us!
IMPORTANT! EACH REGISTRATION ALLOWS FOR ONE ACCESS POINT ONLY (EITHER BY PHONE OR WEBCAST). To ensure we have enough phone lines and web links for everyone who registers, please do not share your access info with anyone. If they'll be attending from a separate location, they'll need to register separately.
.
---
.
I have more questions; this is all new to me. How do I get them answered?
.
We'd love to hear from you! Please feel free to ask any questions you may have about participating before you register. Our contact information is below.
.
ABOUT YOUR FACILITATOR ~ RAI JORDAN, RScP

.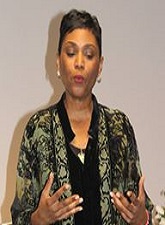 Rai's passion for visioning is infectious! For two decades, she has been creating sacred space for people from all walks of life to learn and practice visioning. Once a successful yet unfulfilled member of the corporate & non-profit worlds, Rai charted a new course for her life using this evolutionary spiritual practice.
.
Rai facilitated her first visioning session in 1999 and her first visioning workshop in her living room in 2002, and she's been supporting individuals and groups from all walks of life, faiths and traditions with visioning ever since. This year Rai celebrates 21 years as a licensed spiritual practitioner, 17 of those with a full-time teaching and healing practice.
.
She is the Founder/Spiritual Director of Higher Vision Institute, a Centers for Spiritual Living affiliated community dedicated to using visioning as a pathway for personal and global transformation.
.
Rai specializes in supporting leaders, healers, entrepreneurs, educators, activists, artists, retirees and those who aspire to be with navigating through times of transition, quantum growth and change with visioning.
.
She facilitates visioning sessions, workshops and trainings for spiritual communities, corporate and non-profit organizations, advisory teams, boards of directors, and community groups; couples, families, children and young adults; and audiences from 10 to 300.
.
Rai's extensive visioning experience includes 13 years serving as Visioning Team Chair for Centers for Spiritual Living. During her tenure, she led the organization's visioning team; facilitated visioning sessions for various committees, leadership and staff; trained vision team members and regional visioning facilitators throughout the US and abroad; and hosted and facilitated regional visioning workshops. Rai also developed and taught a graduate course on visioning at Holmes Institute School of Spiritual Leadership.
.
Rai continues to provide spiritual support to spiritual leaders and communities. She is a popular keynote speaker and shares her signature talks and workshops at annual conferences, retreats and colloquiums, and Sunday services. And she mentors spiritual leaders and practitioners one-on-one through her private practice.
.
She is the author of "The Visioning Guide: A User's Guide for Igniting Your Life with Visioning." She is enthusiastically working on two new books.
.


.
.
.
"What I appreciate most about visioning with you is the transformative sacred space you create for us to deepen, grow and transform."
.
~ Tracy Rae Clark
Taos, NM

.


.
.
"Visioning with Rai has transformed my use and practice of visioning, and I am pleasantly surprised that I could experience such a high level of learning, deepening, and community by phone. She creates sacred space for us to embrace a higher vision for our lives and the world."
.
~ Allison Wilson, RScP
Anchorage, AK

.


.
.
"While visioning with Rai, I experienced breakthroughs in my life and business. It is an experience like no other and I highly recommend Rai's visioning circles, courses and workshops to anyone wanting to take themselves and their business to the next level."
.
~Sharon Parker
Oakland, CA

.
SEND AN

EMAIL

Send us an email and we'll respond within 24 hours. Click here to send us an email.

.
You can also call our office at 510-761-5463. If we are unavailable or out of the office, please leave a message so we can return your call.
.
.
Use These Quick Links:
.
.


.
© Copyright - 2013-2016 Higher Vision Institute. All Rights Reserved.
.